The Friday 56 is a weekly meme hosted by
Freda's Voice
where every Friday you pick a book and turn to page 56 or 56%, and select a sentence or a few, as long as it's not a spoiler. For the full rules, visit the the page
HERE
Book Beginnings is a weekly meme hosted by
Rose City Reader
that asks you to share the first sentence (or so) of the book you're reading.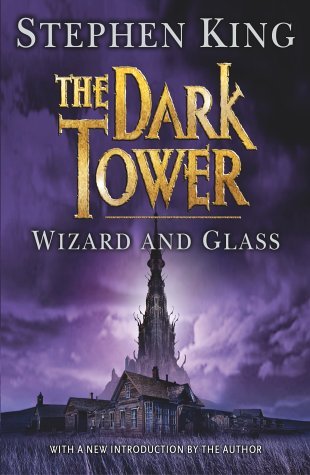 Today's book is
Wizard and Glass
by Stephen King - book 4 in the Dark Tower series.
Synopsis taken from
Goodreads
:
Roland of Gilead and his fellow pilgrims determine to reach the Dark Tower, but their quest is rife with confrontation, conflict and sacrifice - from a vast computer system which bargains in riddles to Roland's old enemy Walter and the wizard's glass.
Beginning:
"ASK ME A RIDDLE," Blaine invited.
"F*** you," Roland said. He did not raise his voice.
Friday 56:
More silence from Blaine. And maybe that was good. Jake wasn't sure how much he wanted to know about the Fall of the Hounds, or what went on beneath them.
What are you reading this week?