April is Sexual Assault Awareness Month. I've been wondering what I could do to help promote healthy sexual relationships and helping survivors and I think that literature is a great way to spread awareness and to bring more empathy. With this in mind, I'm going to highlight some books dealing with this topic. This post is based off of the Goodreads list
Breaking the Silence: Talking about Violence Against Women
.
TOP BOOK
Speak by Laurie Halse Anderson - "Speak up for yourself--we want to know what you have to say." From the first moment of her freshman year at Merryweather High, Melinda knows this is a big fat lie, part of the nonsense of high school. She is friendless, outcast, because she busted an end-of-summer party by calling the cops, so now nobody will talk to her, let alone listen to her. As time passes, she becomes increasingly isolated and practically stops talking altogether. Only her art class offers any solace, and it is through her work on an art project that she is finally able to face what really happened at that terrible party: she was raped by an upperclassman, a guy who still attends Merryweather and is still a threat to her. Her healing process has just begun when she has another violent encounter with him. But this time Melinda fights back, refuses to be silent, and thereby achieves a measure of vindication.
In Laurie Halse Anderson's powerful novel, an utterly believable heroine with a bitterly ironic voice delivers a blow to the hypocritical world of high school. She speaks for many a disenfranchised teenager while demonstrating the importance of speaking up for oneself.
This is a book that I've actually never read, but that I was surprised to see a HUGE amount of my Goodreads friends have. Apparently I'm the last person to hear about this book - it was highly rated by everyone I know who's read it and it was near the top of every sexual assault Goodreads list I looked through. If you're looking to understand more about rape or sexual assault, this is the perfect place to start - especially if you want to know how school can play a part in perpetuating or stopping sexual violence.
BOOKS I'VE READ
I've read 7 of the top 100 books on this list and I was kind of surprised that I'd read so few. I read a lot and I try to read a lot about women's issues and social work issues. Sexual violence fits into both categories - so why have I read so little from this list? I have two theories about this: 1) The books on this list are mostly fictional and I may have read more non-fiction on this subject and 2) Most of the books on this list are books that are widely known and regarded, so it may just be that I haven't gotten around to them OR that I've read less known books on the same topic. I'd be really interested in how this list would change if it had more attention - 188 have added books or voted on books on this list, but only 22 people voted for the top book.
Anyway - I'll be talking about the top 3 books that I've read here today and looking at how much each book can help us understand how to help survivors and to spread accurate messages regarding sexual violence.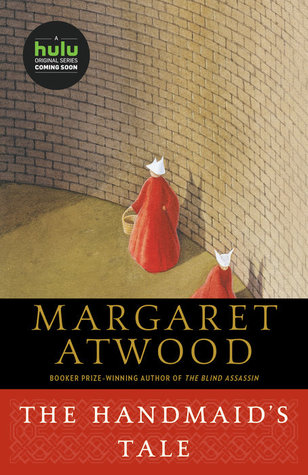 The Handmaid's Tale by Margaret Atwood (#10) - Offred is a Handmaid in the Republic of Gilead. She may leave the home of the Commander and his wife once a day to walk to food markets whose signs are now pictures instead of words because women are no longer allowed to read. She must lie on her back once a month and pray that the Commander makes her pregnant, because in an age of declining births, Offred and the other Handmaids are valued only if their ovaries are viable. Offred can remember the years before, when she lived and made love with her husband, Luke; when she played with and protected her daughter; when she had a job, money of her own, and access to knowledge. But all of that is gone now...
It's been years since I read this book - probably 8 or 9 years at least. So it's a little difficult for me to remember all the details. However, this book very clearly deals with non-consensual sex and is upfront about how harmful this can be to survivors. It also makes interesting comparisons between healthy and unhealthy sexual relationships. A reread of this would probably benefit me greatly.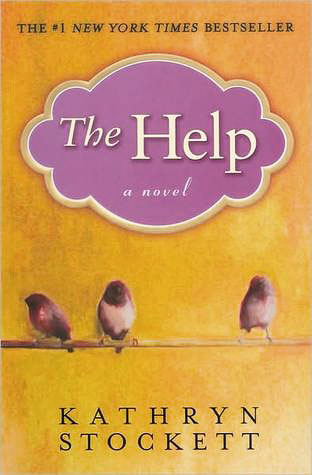 The Help by Kathryn Stockett (#11) - Be prepared to meet three unforgettable women:
Twenty-two-year-old Skeeter has just returned home after graduating from Ole Miss. She may have a degree, but it is 1962, Mississippi, and her mother will not be happy till Skeeter has a ring on her finger. Skeeter would normally find solace with her beloved maid Constantine, the woman who raised her, but Constantine has disappeared and no one will tell Skeeter where she has gone.
Aibileen is a black maid, a wise, regal woman raising her seventeenth white child. Something has shifted inside her after the loss of her own son, who died while his bosses looked the other way. She is devoted to the little girl she looks after, though she knows both their hearts may be broken.
Minny, Aibileen's best friend, is short, fat, and perhaps the sassiest woman in Mississippi. She can cook like nobody's business, but she can't mind her tongue, so she's lost yet another job. Minny finally finds a position working for someone too new to town to know her reputation. But her new boss has secrets of her own.
Seemingly as different from one another as can be, these women will nonetheless come together for a clandestine project that will put them all at risk. And why? Because they are suffocating within the lines that define their town and their times. And sometimes lines are made to be crossed.
In pitch-perfect voices, Kathryn Stockett creates three extraordinary women whose determination to start a movement of their own forever changes a town, and the way women — mothers, daughters, caregivers, friends — view one another. A deeply moving novel filled with poignancy, humor, and hope, The Help is a timeless and universal story about the lines we abide by, and the ones we don't.
This book captivated me from the beginning and I read it in two days. I couldn't put it down. The story of poor Minny is especially encouraging - Minny is outwardly a loudspoken and sassy woman, but she's being beaten by her husband at home. While the violence described all sounds like domestic violence, there could be sexual assault that Minny doesn't reveal and this book serves as an important reminder that it often isn't clear outwardly if someone you know is suffering.
Room by Emma Donoghue (#12) - To five-year-old-Jack, Room is the world....
Told in the inventive, funny, and poignant voice of Jack, Room is a celebration of resilience - and a powerful story of a mother and son whose love lets them survive the impossible.
To five-year-old Jack, Room is the entire world. It is where he was born and grew up; it's where he lives with his Ma as they learn and read and eat and sleep and play. At night, his Ma shuts him safely in the wardrobe, where he is meant to be asleep when Old Nick visits.
Room is home to Jack, but to Ma, it is the prison where Old Nick has held her captive for seven years. Through determination, ingenuity, and fierce motherly love, Ma has created a life for Jack. But she knows it's not enough...not for her or for him. She devises a bold escape plan, one that relies on her young son's bravery and a lot of luck. What she does not realize is just how unprepared she is for the plan to actually work.
Told entirely in the language of the energetic, pragmatic five-year-old Jack, Room is a celebration of resilience and the limitless bond between parent and child, a brilliantly executed novel about what it means to journey from one world to another.
This book centers around the repeated rape of Jack's mother and the consequences of her imprisonment. While so much of the story is told through Jack's perspective, it's still obvious to adult readers what is happening and how much his mother has suffered. It becomes more clear as they begin to navigate the world outside Room and start seeing what it takes to begin making life normal again.
What books from this Goodreads list have you read? What other books would you recommend to gain more understanding about sexual assault and violence? What are you doing to spread awareness during SAAM this year?